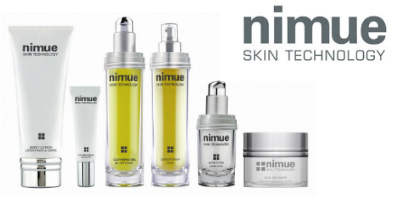 Nimue Skin Technology
Nimue Skin Technology is directed at improving the health of your skin. Nimue is a truly revolutionary skin health product which incorporates the very best of nature's Alpha Hydroxy Acids, antioxidants, sunscreens and complexion regulating ingredients.
Nimue's active ingredients are extremely important in the restoration of skin health.
The Nimue Skin Rejuvenation Range is the result of an innovative relationship between science and nature. The specially formulated products establish Nimue as a globally recognized brand for it's innovative formulations and cutting edge technology and the leader in skin technology advancement.
Nimue is globally recognised for it's modern skin classification concept (Environmentally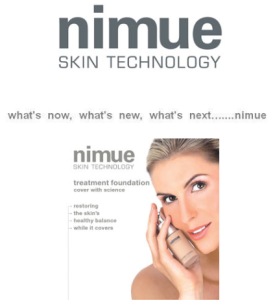 Damaged Skin, Hyperpigmented Skin, Problematic Skin and Interactive) and unique philosophy based on four treatment pillars, Rejuvenation, Restoration, Antioxidation and Sun Protection.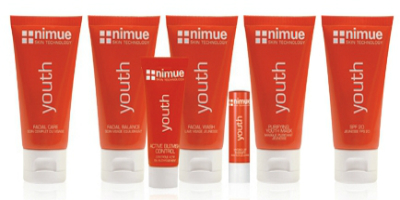 Contact Michele Barlow Beauty Therapy…
Call (02) 9999 6717
Nimue Skin Care Stockists for your
Nimue Skin Products… Nimue Skin Technology
Botanical Extracts Skin Care Products
Tap To Call : 9999 6717